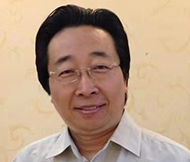 Wang Hua
Ambassador, Deputy Secretary General, China Foundation for Peace and Development
Ambassador Wang Hua was born in China's Hunan Province in 1956. He studied Spanish and Latin American Literature at Guangdong University of Foreign Studies during the years 1970-1975. He also studied international relations at the Colegio de México, between 1983-1985.
In 1976, he was an official in the Foreign Affairs Office of the Government of Guangdong Province. From 1979 to 2013 he was Chief of Division, Deputy Director General and Director General of Latin American Affairs at the International Department of the Communist Party´s Central Committee.
From 1990 to 1992 he was Second Secretary at the Chinese Embassy in Peru. From 1994 to 1996, he was First Secretary at the Chinese Embassy in Brazil. From 2013 to 2017, he was Ambassador to the Republic of Guinea-Bissau.